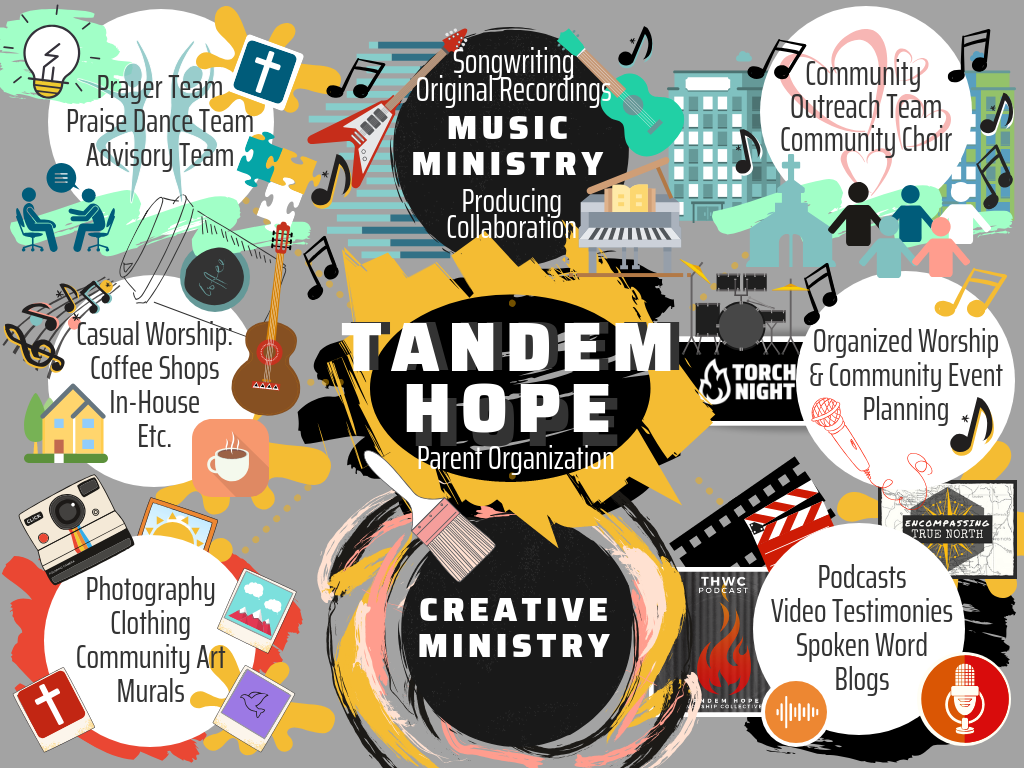 Vision Collage & Community Map
We understand that it's difficult to fully grasp what TANDEM HOPE hopes to be and accomplish just by reading the "about us" page. So, we thought it might be helpful to create a fun map as a visual to engage with. If you are interested in learning more or contributing in some way, please do not hesitate to contact us!
What is a "Worship Collective"?
We're a group of Believers and followers of Christ Jesus. We appreciate and contribute cross-multiple mediums of art. We're into music, art, and literature that glorifies God. We delight in the God who is Creator, so we also are made in His Image. We love to create for Kingdom Causes.